**BREAKING NEWS**
I have the final cover art for Come When Called! How hot is this?? If you're NOT into menage, this book just might change your mind!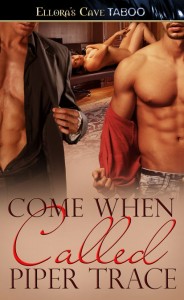 The release date is not yet set, but will likely be sometime in February or March 2012. I'll keep you updated!
With a picture like that…what could be going on with these three??
Check out the book teaser here!
[Cover art by Dar Albert. Hot.]